National Bank of Pakistan is a leading Commercial Bank established on November 8, 1949 under the National Bank of Pakistan Ordinance 1949 by Government of Pakistan (where Government of Pakistan is major shareholder as more than 75 % of total No of shares are owned by GoP). While NBP have been entrusted to act as trustee of public funds and as the agent to the State Bank of Pakistan (Central Bank of Pakistan), over the years we have redefined our role into a modern growth oriented commercial bank by expanding its network across continents and by capturing largest market shares in the debt equity market, corporate investment banking, retail and consumer banking, agricultural financing and treasury services globally.
Together, with its local and foreign subsidiaries, NBP is providing commercial banking services including Corporate Loans, Asset Management, Leasing, Forex, Modarba, Global Remittances, Underwriting, Broking, Agency, Investment Advisory and such other services. The Bank's services are available to individuals, corporate entities and the government. NBP strive in promoting financial inclusion of unbanked masses in the Countries it is operating, creating equal employment opportunities, identifying & delivering its responsibility as a corporate citizen.
Regions We Operate:
Far East / Asia Pacific
South Asia
Middle East
Central Asia
Europe
North America
Counties of Business: 19
Foreign Branches / Offices: 34
Pakistan Branches: 1,450+
National Bank of Pakistan Bishkek Branch was opened in 2000 (license No. 045) with a view of providing variety of services to the people. The bank has demonstrated its reliability and has won the trust of the people, as it was proved by ever-increasing number of customers. We are still developing and improving, by taking into account current and future needs of customers. Presently the bank is a modern, stable and dynamic financial institution offering a wide range of services to retail and corporate customers. Our bank has a professional, responsible and courteous staff, always ready to facilitate the customer.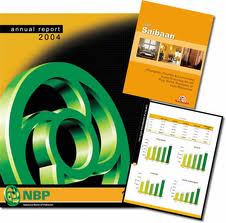 The main priorities of our institutions in this country are enhancement, expansion of banking services, provision of modern electronic banking and discharging responsibilities as conscientious corporate citizen.
National Bank of Pakistan Bishkek Branch strives to be regarded as the best bank providing service to the people and small and medium business of Kyrgyzstan, to ensure accessibility of banking services for all levels of population and business categories. Our activity based on principle of complete satisfaction of customers' needs and all interested entities by applying modern methods of management. We realize that business is a basis of prosperity of country economy and its society in general. Therefore, one of the principles of our activity is a social responsibility.
We wish that activity of our bank results in trust and understanding in society, among our clients and partners. Our objective is to maintain the bank's image at all level.
You can get acquinte with constituent and permissive documents of bank at the Bank's office at: 84, Moskovskaya St., Bishkek.